5 Costs To Consider When Becoming A Real Estate Agent
Just like with any small business, those starting in real estate need to budget some start-up costs. There are a few necessary expenses you should consider before you get to sell your first property officially. If you prepare for these costs, you'll set yourself up for a successful career right out of the gate. A lot goes into starting a career in real estate, including planning, hard work, and determination. To help make the entire process easier, we've put together a list of a few costs to consider when becoming a real estate agent.
Costs To Consider When Becoming An RE Agent
If you've already looked into becoming a real estate agent, you can see that the costs seem to add up. Especially if you don't plan, those costs and fees can get away from you. Let's get started by going over a few costs to consider when becoming a real estate agent, starting at the beginning.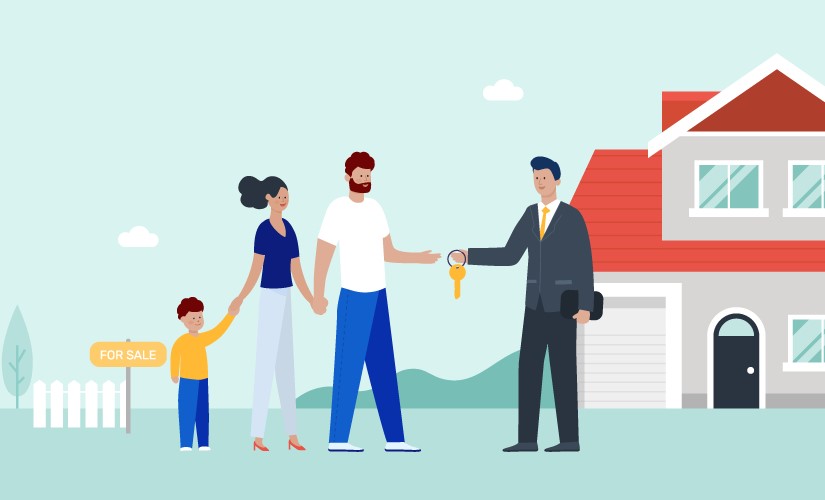 Pre-licensing Real Estate Classes
In order to get your real estate license, you'll have to take the real estate licensing exam. Before you can sit for your exam, you'll need to find a qualified and accredited real estate school. Pre Licensing course fees and course requirements will vary from state to state. Online courses are generally much more affordable and much more accessible to navigate than in-person schooling.
Real Estate Exam And Licensing Fees
Your real estate license application fee typically isn't very high, but you'll also need to pay for fingerprinting and a background check before getting approval. The actual state exam fee varies from state to state, but it's not usually more than $50. The license itself costs a bit more, though you might get sponsorship from a brokerage.
You can check the Department of Real Estate's website to find out the exact amount you'll have to pay, or find your state and check the requirements at realestateu.com.
Real Estate Broker Fees
The next thing on our list of costs to consider when starting a real estate career is real estate broker fees. Most states require that you have a sponsoring broker behind you before even applying to take the state exam. In addition, brokers typically take care of many business expenses associated with day-to-day operations for you, like office supplies, internet, photocopies, and more.
Many brokerages will also require that you pay a percentage of your commission back to the broker to cover these items. However, you will also get access to their knowledge, expertise, and helping hand during those first few transactions.
Monthly and Yearly Membership Dues
Something that many agents forget about when it comes to becoming a real estate agent is the membership dues. Though a tax write-off, they are a significant expense. If you want to be a REALTOR®, you'll need to be a member of the National Association of REALTORS® to gain that specific distinction. Even if you don't want that status, several state and local real estate boards have fees associated with them that you should take into account.
Your Multiple Listing Service (MLS) will also have fees associated with them. Additionally, your local real estate board might also require a monthly payment, which you might pay directly or to your broker. State association fees vary from state to state but are typically a few hundred dollars, as are the membership dues for the National Association of REALTORS®.
Marketing Costs
One high cost to consider when considering a career in real estate is marketing expenses. On average, real estate agents and REALTORS® spend over $1,000 per year on marketing expenses. As a new agent in the industry, most of your budget during your first year should be put toward marketing yourself and the properties you're selling. You should invest in a website, business cards, signage, advertising around town, mailers, and more. All of this adds up, but if you invest smartly initially, you can help your business grow exponentially.
Ongoing Real Estate Education
Many agents spend over $500 a year on training and education, as continued learning and career development is an essential part of your journey as an agent. Ongoing education is another on the list of costs to consider when becoming a real estate agent. They are an important cost to consider as they help keep you up-to-date on industry rules and regulations so that your business remains relevant. Conferences can cost $50+, but they offer unique opportunities to help you with the latest industry trends and network with others in your field.
Ready To Get Started? Try REU
Though each of these costs to consider when becoming a real estate agent can seem to add up quickly, they are also just a tiny portion compared to the average agent's income. You don't have to spend years of your life or thousands of dollars going to school to become a successful agent. Typically, becoming a real estate agent can happen quickly and easily, and you can see results much quicker than other career choices.
Ready to start your real estate career? Our online courses are fast, easy, and affordable. You can take them anytime, anywhere - whenever is convenient for you! So browse through our courses now and see if we might be the right fit to get your real estate career started on the right foot.