Make a smart strategic move and get your Tennessee Affiliate Broker real estate license. Becoming a real estate agent gives you independence, enhanced earning power, and control of your own life. Real estate agents work on their own and build their own businesses. They make their own schedules based on the work that needs to be done, not someone else's idea of when the office should be busy. It's a people-first industry where you meet clients, show properties, and face new challenges head-on.

Earning your TN online Affiliate Broker real estate license is one of the fastest ways to become a real estate agent and start your new career. An online real estate course is easier to adapt to your lifestyle. If you are working full-time , part-time, pursuing a college degree, raising a family or want to get started as soon as possible, you can obtain your real estate license.

Learning online is flexible, and affordable. You have more time to complete the coursework, study, and prepare for your exam rather than worrying about getting to class on time. Further information about the details of earning your Tennessee real estate license online is available on our FAQ page.
How to Get a Real Estate License in TN Online
In the state of Tennessee, you must be at least 18 years of age with proof of high school graduation or equivalent to earn your license.
Step #1: Complete the 90-Hour Pre-License Courses
The 90-hour pre-license education requirement includes two courses:
1) 60-Hour TN Basic Principles of Real Estate course
2) 30-Hour Course for New Affiliates

The 60-hour Basic Principles of Real Estate course must be completed before you can schedule your state exam.

The 30-hour Course for New Affiliates must be completed before you apply for your license.

At the end of each course is a final exam that must be completed in order to receive your Certificate of Completion for each course.

Step #2: Schedule Your State Exam

The State licensing exam must be taken at a PSI testing center.After you complete the 60-hour Principles of Real Estate course, RealEstateU will send your course completion information to PSI, after which you can schedule your exam date and location with PSI.
The state exam fee is $39 per exam attempt.

Step #3: Pass the State Exam

The state exam consists of a national and state portion.

The national portion consists of 80 multiple-choice questions, while the state portion consists of 40 multiple-choice questions.

You must answer at least 56 out of the 80 national questions and 28 out of the 40 state questions in order to pass.

You must pass both portions of the exam in order to pass the overall exam.
Step #4: Get Fingerprinted

Before you can apply for your license, you must get fingerprinted at an IdentoGO location.

Your fingerprints will be sent to the Tennessee Bureau of Investigation (TBI) and the FBI in order to conduct a criminal history background check.

The fingerprinting fee is around $35.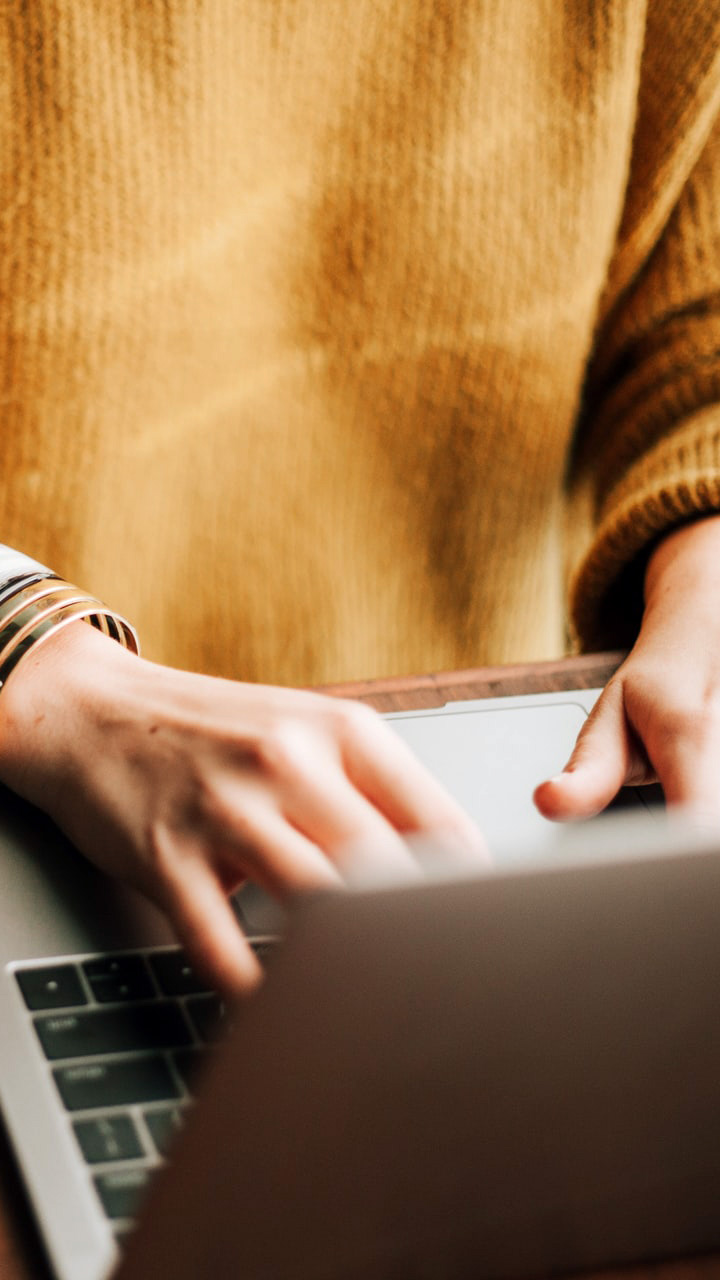 Get Your TN License
Step #5: Obtain Errors and Omissions Insurance

All affiliate broker candidates are required to have an errors and omissions insurance policy prior to applying for a license.

Step #6: Apply For an Affiliate Broker's License

You must apply for your Affiliate Broker's license within 6 months of passing the State licensing exam.
What you get when you sign up for the RealEstateU 90-hour Tennessee Real Estate License course
Start the Tennessee Real Estate Affiliate Broker Course Today!
Buy Our PDF Course Textbooks & Appendixes
You can purchase the Tennessee Affiliate Broker Real Estate License Course textbook and appendix as a separate PDF bundle.
This allows you to study the course material off-line and even print lessons as you wish.
Please note, the PDF textbook is charged separately and the cost is not included in the course package. In addition, the textbook is not meant to replace the licensing course itself. In order to earn your Certificate of Completion for the 90-hour course, you must complete the course through RealEstateU's learning management system.
The course PDF textbook consist of the following:
Text / audio transcripts
All the course infographics and supporting documents
Key terms each student must know to pass both the final and state exam
$49
$20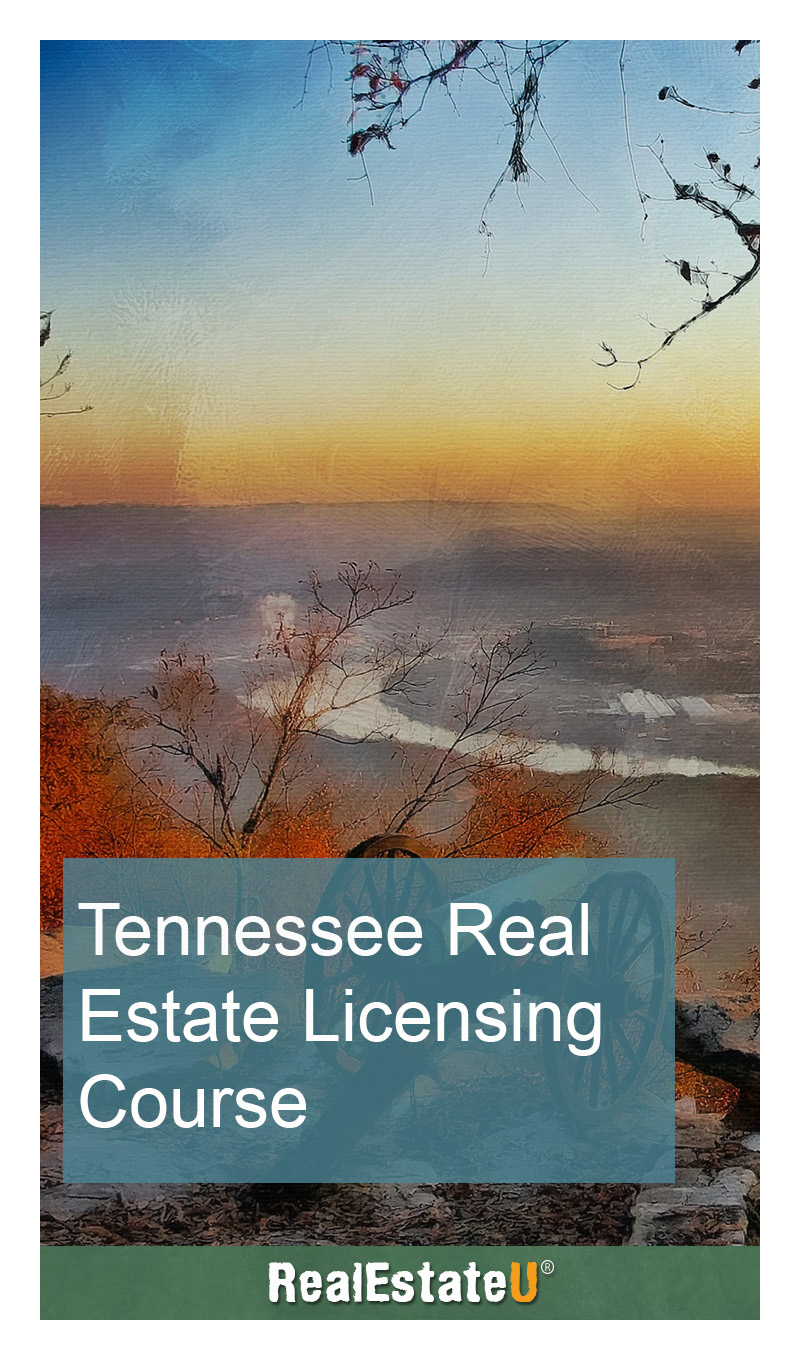 Why You Should Get Your Tennessee Real Estate License
Do you have an entrepreneurial spirit and want to get into business for yourself? Do you want to make your own hours, earn extra money, become a real estate investor, or save money when you and your family buy property? Do you want to make a fast, affordable career change? There are so many great reasons to earn your license.
Tennessee has some of the highest-growth rates in the United States. The population is growing and the real estate market is expanding with it. Appreciation rates for property have been rapid over the last several years and there are growing opportunities for those who earn their real estate license.
Becoming a real estate agent isn't the only financial reason to earn your license. You can save money when you buy property, help your friends and family when they're buying a new home, or pursue a career in a related profession where real estate expertise can get you ahead.
If you want to enjoy better earnings and more freedom, it's time to sign up for your online real estate license in Tennessee.
Start Your Business
Once you've earned your license, you need the right strategies to make your business a success. With no boss but yourself, it's up to you to stay motivated to find new clients through networking, marketing, and lead follow up. You're going to need great communication skills, personality, and pay attention to your appearance. But the most important quality of a successful realtor is time management. You're going to have to learn how to juggle multiple tasks at once.
The advantage of going into business for yourself is that your time is your own, your wins are your own, and you see direct gains when you succeed. Don't wait around for your manager to give you a promotion. You can start a career where you're in charge.
General Information About The Tennessee Online Course & Exam
Expand Your Knowledge Base