5 Reasons You Should Earn Your Real Estate License
What does it take to become a real estate agent? It's a career that fits many different types of personalities and lifestyles. Whether your goal is to work part-time and generate some extra income while you raise a family or find a way to make a fortune, a career as a real estate agent can work for you.

#1 You Have an Entrepreneurial Spirit

Have you always dreamed about getting into business for yourself? You don't need to develop the next app to become a self-employed entrepreneur. You can start your own business as a real estate agent as soon as you earn your license.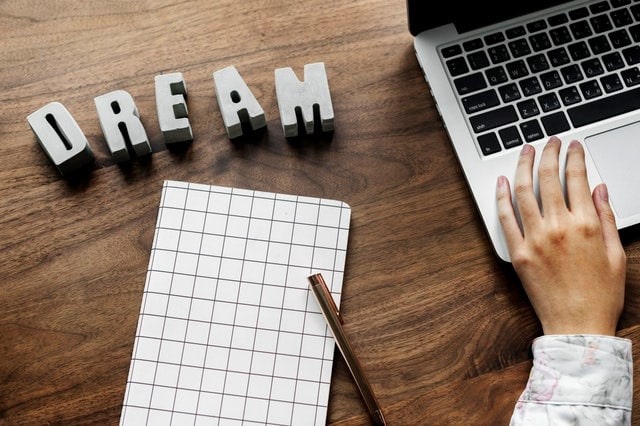 Like any self-started business, it won't be easy, and it will take a lot of time and energy, but as you learn how to generate leads and clients, market yourself, and make sales, you'll be off and running in no time.

Real estate agents often work for their themselves, but they may have a desk fee arrangement with their broker. Desk fees are a flat fee charged monthly by the broker and may be charged in lieu of or in combination with the usual commission split. As part of a desk fee, you may get access to perks (besides office space) such as For Sale signs, business cards, and technology.

One of the more valuable intangible perks to a desk fee is meeting more experienced real estate agents. One piece of advice often given to beginning real estate agents is to offer to babysit open houses for more experienced agents, as it can give you a chance to expand your client list.

#2 You Want an Affordable Career Change

You don't have to spend a fortune to earn your real estate license. While the costs vary state by state, real estate license courses from RealEstateU® only cost $99 in New York, California, Michigan, Pennsylvania, and Virginia. You can take up to a year to complete the courses on your own time, but they can be significantly faster. For example, the real estate license course in New York is only 75 hours.

College is simply too expensive. An incredible 83% of Americans say they can't afford to go to college. Many will anyway, and they will be saddled with tens of thousands (or even hundreds of thousands) of dollars of debt.

It's the kind of debt that can force you to put off your life plans for years, including buying a house, starting a family – even buying a car. The cost of college continues to rise while the wages you can earn with a college degree aren't keeping pace. That's keeping Americans in debt for longer.

At the end of the day, can you afford a career change? By earning affordable qualifications such as a real estate license, you absolutely can. And real estate agents earn a competitive salary.

#3 You Want to Make Extra Money while Raising a Family

Real estate agent is one of the most popular careers for stay-at-home parents returning to the workforce. Working as a real estate agent gives you a lot of flexibility with your hours. You will have to spend time doing open houses and showing clients around properties, but you usually wind up doing these on evenings and weekends. You can hire a sitter or, if your spouse or a relative has a 9-5, you can rely on them for childcare when you have to meet clients.

You can also earn your real estate license from home with RealEstateU online classes. When you take real estate license courses online, you decide your own study schedule. Have to wait until the kids are in bed before you can watch your video lectures? That's not a problem when you study online.

#4 You Want to Save Money Buying Property or Work for Family & Friends

Are you planning on buying a new home or property in the near future? When you're buying property, working with a buying agent is absolutely necessary to find the property, negotiate the right price, and handle the paperwork. The same goes for selling property with a selling agent.

Working with a real estate agent also means paying them a commission. Even though the agents' commission comes out of the sale of the price, houses are priced accordingly. In the end, you're paying. But you could save money if you were paying yourself. When you become the real estate expert, you can save money on a major expense and help your friends and family do the same.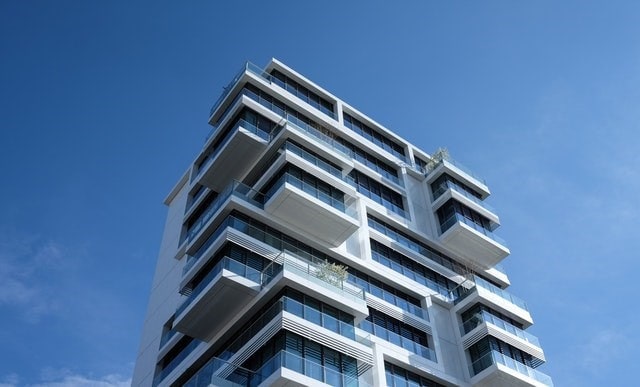 #5 You Want to Invest in Real Estate

Sound investments are all about improving returns. One way to improve your ROI is to reduce your costs – getting your real estate license is one way you can cut down on your costs as a real estate agent.

Saving money isn't the only impetus for earning your license as a real estate investor. There are many reasons a license could benefit you.

Before you embark on your career as a real estate investor and take on all those risks, you need to know what you're doing. One job you can get with a real estate license is a property manager. You will take care of a building someone else owns, including managing maintenance, collecting rent, filling vacant tenancies, making sure the taxes are paid, etc. Working as a property manager for someone else can prepare you for the day-to-day reality of owning a building. You might not be aware of the time, work, energy, and expenses that otherwise go into owning and operating a rental building.

How to Get Your Real Estate License Online

One of the best parts of earning your real estate license is that you can do most of it online. With RealEstateU, you can take the real estate license courses online, at your own pace. Unlike real estate courses where you have to be in a classroom, you can easily fit our courses around your lifestyle. Whether you have a full-time job or you're a full-time mom, you can find the time to take our courses.

With online courses, you can work at a time that's best for you. Do you find it hard to concentrate in the morning, but quickly get down to work at night? Or are you the kind of person who likes to get it all out of the way with a strong cup of coffee in the morning? It doesn't matter what time you go through the courses, you can do it at your convenience.

What makes RealEstateU® different from other online real estate license schools? Other real estate license schools outsource their lecture content. Our lectures are made by our incredible team of real estate professionals.

We began by offering online courses in real estate investment techniques, from guides to buying your first multi-family building to advanced real estate investment. Built on that success, we asked a team of 21 real estate professionals to help us film the 75 hour real estate course for New York. Since then, we've expanded and now offer real estate license training in New York, California, Texas, Pennsylvania, Michigan and Virginia. We did it because we want to provide top quality education and training to make you a better real estate agent.

Writing Your Real Estate Exams

Once you've completed the online courses, it's time to write and pass the exams. First you take the proctored exams we offer. It's great preparation for the state real estate exam. The state exam is different in each state, but usually you write it as you apply for your real estate license. Once you pass, you complete your application by finding a sponsoring real estate broker.

Renewing Your Real Estate License

Once you've earned your real estate license, you will have to satisfy continuing education requirements to keep renewing your license. The rules are different state by state, but you should expect to complete some level of continuing education to keep you informed of changing rules and real estate best practices. In addition to real estate license courses, we also offer continuing real estate education training to meet your CE requirements.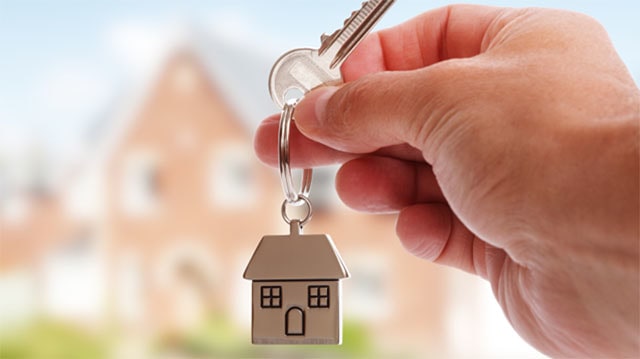 Why You Should Pursue a Career in Real Estate

You Get to Be Your Own Boss – Sick of having to deal with a micromanaging boss breathing down your neck? Or are you just tired of working hard so somebody else can get paid more than you? When you're a real estate agent, you take the reins of your business and you see the fruit of your hard work.

As a real estate agent, you will work under a broker, but the relationship between agent and broker is a lot different than employee/employer. Your broker can provide valuable training resources as well as perks like signage, technology, and mentorship, but they won't be telling you what to do. You will still have to give it your all and pay attention to the details – the only difference is that you're the one keeping you motivated. If you've always dreamed about running the show and owning your own business, real estate can be a great way to do it.

You Get to Make Your Own Schedule – Your time is your own when you work independently as a real estate agent. Feel like taking two hours for lunch or picking up the kids at school and treating them? No one's going to stop you. Working as a real estate agent is great if you love working odd hours. Your clients will expect a lot from you, and between showings and open houses, you may be putting in some evenings and weekends, but you get a lot of flexibility during the weekday.

If you're busy with another job or taking care of kids and need to be available to drop them off and pick them up from school, the flexibility of a career as a real estate agent is just what you need. It's an ideal job for anyone who needs more flexibility than a 9 to 5 can provide.

You Get to Meet New People – If you're the kind of individual who gets bored talking to the same people at the office day in and day out, working as a real estate agent will always keep you on your toes. You will constantly be meeting new clients, sellers, selling agents, and trying to build your client list. Every client brings unique challenges and circumstances. They're the ones who pay your bills and they can often wind up sharing major life changes and challenges. If you're looking for a job that helps you flex your interpersonal skills, gain people's confidence, and win over new clients, the real estate game is for you. You will learn how to network 24/7.

There's a New Challenge Every Day

While others may love their work routines, if that doesn't sound like you, you're going to love becoming a real estate agent. Every day is different when you're in the business of selling real estate. Finding a new challenge every day is part of the fun of becoming an agent.

There's No Limit to Your Career

You're in control of your career advancement. Your income potential is only limited by how many clients you find or how many houses you can sell. You can diversify into real estate investment, referrals, and many more positions that can increase your income. Real estate can be your path to financial freedom if you put in the time and learn how to become a successful agent. Take all the opportunities to learn what you can and stay focused on keeping your clients satisfied. There aren't many careers where your next pay raise doesn't depend on your boss.

The potential return on investment of starting a real estate license course can't be found in many careers. Sign up for online classes at RealEstateU when you're ready to take control of your career. The opportunities are endless.