What Does A Real Estate Agent Do?
Real estate plays a vital role in home buying and selling, as about 89% of buyers use real estate agents or brokers when purchasing a property. Maybe you're considering becoming an agent yourself but are wondering, "what does a real estate agent do?" It's essential that you understand their role in the process. This article will give you a quick guide to what real estate agents do.
First, let's define real estate agents. Real estate agents are licensed professionals who are the middlemen for real estate transactions between buyers and sellers. Agents who represent sellers are called listing agents, as they are responsible for listing homes and properties onto listing services so more people can see the property online. Buyer's agents are those who represent buyers. Though real estate agents can represent both buyers and sellers, they typically won't do both for the same transaction. Agents are responsible for walking their clients through the entire process and being a source of information at each step. They are often compensated by commission, which is a percentage of a property's purchase price.
Let's review more of what real estate agents regularly do for their clients.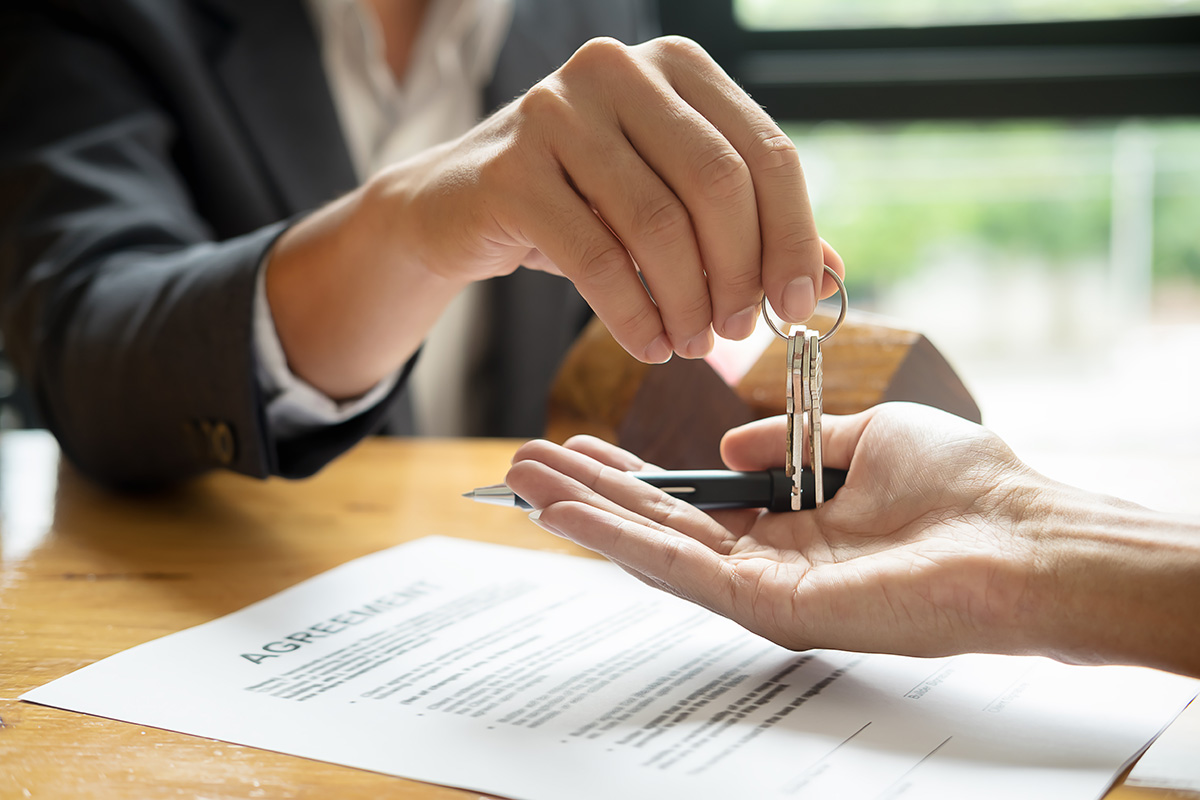 A Day In The Life Of A Real Estate Agent
The job of a real estate agent is to act in the best interest of their clients, regardless of whether they are a listing agent or a buyer's agent. Both types act as sort of a liaison between both parties, including during offers and counteroffers. They're around to answer any questions that may arise and negotiate when necessary. Additionally, both agents must walk their clients through any required paperwork, communicate with every party involved, arrange inspections, and make sure the client makes it to closing.
The best agents are those that are familiar with the housing market and appropriate pricing, local and state real estate laws, and have a firm grasp of what their clients want.
Keep reading as we describe "what does a real estate agent do" on both sides of a real estate transaction.
What Does A Real Estate Agent Do For Sellers
Homeowners who need help selling their homes often turn to listing agents. Listing agents provide unbiased information about the value of their client's home so they can set a listing price that will appeal to the current market. They will make suggestions for home updates as well to help sell the house at a better price.
They also handle all aspects of marketing that goes along with selling homes. The step includes entering the home into the local Multiple Listing Service (MLS) database so that more people can see that a home is on the market. Marketing is also done through networking with other agents, setting up open houses, creating advertisements, and more.
Another important job that listing agents have is finding qualified buyers and weeding out those who aren't serious. Listing agents even check on potential buyer's finances before arranging a showing or accepting any offers. Real estate agents know the right questions to ask a potential buyer and ensure their client's home is the right fit.
Lastly, listing agents will also negotiate various aspects of a property sale with their client's best interests in mind. This includes the price of the home or more minor expenses like home warranties, fees, and closing costs. Seller's agents must also prepare, submit, and file all legal documents, including contracts and agreements.
What Does A Real Estate Agent Do For Buyers
Buyer's agents also have a lot of responsibilities. First, they must search for local properties that match their client's wishlist and price range. This involves scanning the MLS, but it also means scouting houses in person. Next, they will set up showings, coordinate with the buyers and sellers, and navigate the buyers through the home buying process.
Real estate agents will make sure their clients are preapproved for a mortgage, as this step shows agents and sellers that you're serious about buying a house. Once a buyer has found a home they are interested in, a buyer's agent will submit bids and negotiate on the buyer's behalf.
The real estate agent's job is to set up home appraisals and inspections and help the buyers through the mountains of paperwork they will have to get through. From creating the initial wishlist to closing and handing over the keys, a real estate agent is the primary connection to all parties involved in the home buying process.
Are You Suited To Be A Real Estate Agent?
Do you feel like you might be suited to be a real estate agent? The workplace for an RE agent varies with every client. Sometimes they spend days in an office environment filing paperwork, while other days involve traveling and visiting various properties. In addition, agents spend their days attending meetings with clients, answering phone calls, checking the progress of specific transactions, and more.
Their schedules vary around the schedules of their clients and the various meetings and professional groups they attend weekly. Agents will also spend a good bit of time keeping up with all the available properties in their area and keeping up with market trends.
Real estate salespeople have pretty distinct personalities. They tend to be ambitious, adventurous, extroverted, energetic, confident, and compassionate. So if you feel like you've got what it takes, and want to learn more about becoming a licensed agent in your state, let RealEstateU help.
REU has incredible online courses that are fast, easy, and can be taken on your own time. Browse through all of our courses and credentials here.